Accelerating Your
Business Sustainability

to help you achieve
your goals
Mitigate your risks, and capitalise on opportunities
Improving sustainability,
together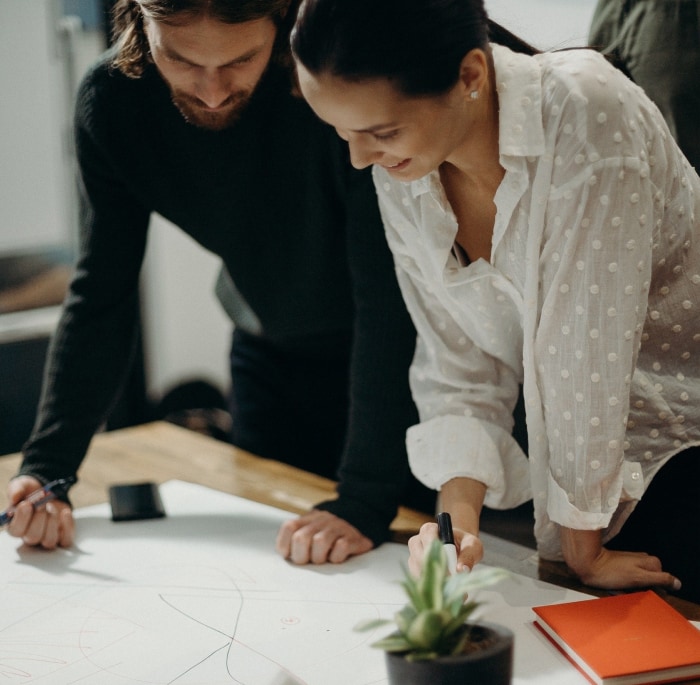 Successful businesses care about sustainability.
Customers are increasingly looking to partner with businesses showing a commitment to sustainable practices.
Investors want to back organisations with long-term potential. And people are keen to work for businesses that share their own views on responsibility, ethics, and environmental issues.
Your journey to sustainability
We work with you to help you understand your current position. Making it easier to see the strengths in your approach to sustainability, and to identify where there's room for improvement. 

Consider where you are now, and where you want to be. We work together to develop a customised roadmap to get you there in a way that's both efficient and achievable.

It is important to communicate sustainability without greenwashing. We're here to support your to generate evidence of your progress suitable for your audiences.

We'll give you the confidence you need to implement the right change, at all levels of your organisation. Working with people across your value chain, harnessing their ideas and enthusiasm for mutual benefit rather than swimming against the tide. 

We believe that achieving business sustainability is easier when we all work together. That's why we offer training and development courses, and supply chain & customer engagement support. 

Sustainability isn't a one-time thing. We help you to build sustainability into the very heart of your organisational culture, and provide the support you need to adapt and evolve with confidence. 
Why work with Sustainable X?
Because we've walked in your shoes. 
Sustainable X is an award-winning sustainability consultancy, founded by directors who have been exactly where you are today. We've faced the challenges that come with operating a growing business while simultaneously trying to boost sustainability and maintain a competitive edge. Our consultants fully understand how to overcome the obstacles that are standing in the way of achieving success.
And that means we know exactly how to help.
We've worked with over 200 businesses – across four continents and over thirty sectors – to help them create and enhance their sustainability plans into actionable and impactful strategies. So, how can we help you?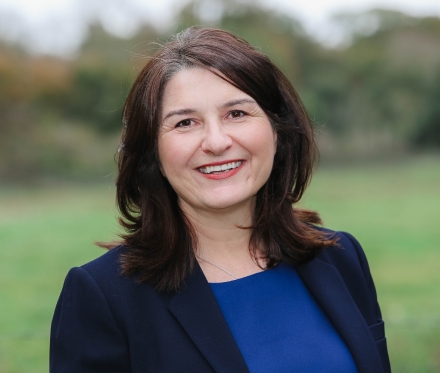 Rondi was formerly a Price Waterhouse Chartered Accountant and has Manufacturing and Supply Chain expertise. Originally from Australia, she has worked extensively on 4 continents and been a Board Member in 6 countries.
Nick is a Practitioner of the Institute of Environmental Management & Assessment and comes from a Civil Engineering background. Originally from Northern Ireland, he has extensive SME leadership experience as an MD and CEO in the construction and utilities sectors.
"The workshop and report was overseen in a very diligent, accurate and thorough way and (dare I say it?) enjoyable manner! The content inspires us to move forward in a sustainable (and profitable) way. As a young business, your report also made me feel good about where we are, whilst recognising that we have an important part to play in the future. I am very happy to recommend your company (in fact I already have!) to others at the start of a similar journey no matter large or small and look forward to staying in contact as we progress Curious Universe on this path."
John Styring
Curious Universe
"I personally found the entire experience inspiring, extremely interesting and educational and was surprised by how much we can gain as a business from making even more positive social and environmental impacts.  Even though we discussed all the positive impacts we already make on the day, it was still great to see them in black and white in your report.  It's a great framework for us to use going forward."
Jamie Allam
Amthal Fire & Security
"Thank you for spending your time with us and doing such a great job getting all our achievements and opportunities out of us and into some form of structure on paper. It will be immensely helpful to us to be able to have a proper sustainability policy and a set of goals for further development. We often struggle to talk about our sustainable stuff in a really coherent way."
Laura Crawford
Mama Bamboo
"It was a pleasure to take part in the workshop, and we immediately had great ideas to takeaway and items to implement. The action plan we subsequently built with Sustainable X will help us really push this agenda in our sector."
James Wilson
Form by Hadron
"The Sustainable X process has made the complex simple for us, and we know where to focus now. We were already doing so much, and so many clients have different ways of asking about sustainability.  In the last month we have pulled it all together. We're now clear on the good things we're already doing and focused on what else we can do to get better outcomes. Our strategy is clear. We have come further in the last month than in the last 5 years."
Eugene Meehan
O'Neill & Brennan
"Sustainable X have helped us to clearly see where we are and to define the steps we need to take to get to where we want to go. The process has been invaluable, and the Sustainable X team have been a joy to work with throughout. Not only are we now better able to explain to others what we are doing, but more importantly we are in a better position to win more of the work that we want to be doing."
Thomas Bryans
IF_DO
The process with Sustainable X has helped us structure what we are already doing on sustainability and given us a framework to structure and progress our efforts.By understanding and measuring the impacts of our business, we can benchmark our performance and demonstrate our improvements over time to employees, customers, investors and suppliers. Collaboration with our stakeholders is key to us making increasingly positive impacts, and we would recommend Sustainable X to any manufacturer who want to accelerate their sustainability progress."
Marc Cohen
HypeTex
"Our work with Sustainable X has been invaluable. The approach has saved us a lot of time and really focused our drive to keep improving the sustainability impacts of Big Green smile. We have already made improvements for all our stakeholders, and have action plans to move the dial on all our major impacts.  It has really highlighted how being sustainable is good business."
Ben Wigley
Big Green Smile
"As a people business, the key drivers to improving in our areas of greatest impact relate to engaging with our employees and clients to help them be more sustainable.  The Sustainable X process was highly engaging, making it easy for us to prioritise actions over the short and longer term; the approach was collaborative rather than prescriptive, with the result that we're confident we'll achieve the objectives we've identified."
Tim Nash
APR Actuarial Solutions
"The team at Sustainable X demystified our carbon footprint and helped us put a plan together that combined planet & purpose whilst not losing sight of the desire to continue to grow profitability to look after our people and other key stakeholders. With hands on approach they inspired my team, heralded our many successes in this area and worked with us to fill in the gaps to set us up for success  to make a material and positive difference to our impact on environment."
Jason L Danciger
HANA Group
"One thing's certain, when creating a truly sustainable business model, if you can't measure it, you can't manage it. To achieve the level of focus required to create lasting change, sustainability is becoming engrained into every aspect of our business. Achieving net zero is a bold ambition and the journey will be long – but we must make a start and thanks to the work completed with SustainableX, our roadmap is clear."
Steven Rawding
Richard Irvin
The Sustainable X process has been really thought provoking for us. We understand where we are on our sustainability journey and now have a direction of travel is that is tailored to our business. It would have genuinely taken us a year to get where they have got us already. We feel like we are on a FastTrack to improving our impacts working collectively with our customers, employees and community!
Josh Freeth
Articad
"Working with Sustainable X was engaging and valuable! They enabled us to focus on our big impact areas and helped us develop strong strategies with targets and metrics to track our progress. Their down to earth and easy communication style was refreshing, and what we valued most was the constructive and collaborative approach they take. For anyone looking to start or accelerate their ESG impact improvement, we would definitely recommend working with Sustainable X."
Charlie Michaels
DF Capital
"Sustainable X have taken my hand and guided me through this very unknown, sometimes scary, dark road called Sustainability, towards the light! You have helped us understand what ESG involves and helped lay out a roadmap for us to follow. Breaking down and explaining the terminology in layman terms. Thank you for all your support."
Mishel Hathiram
Sigma
"One of my favourite moments of the year was working with Sustainable X on our ESG strategy. R Capital has always been committed to staff, customers and communities effected by investments so it has been really great to formalise our goals and clarify exactly what we are going to do and when we are going to do it by. It so important to me to leave this world in a better state than we found it."
R Capital
"Sustainable X are phenomenal to work with, taking a challenging subject that is sustainability and making it very accessible. They are generous with their time and add value with every interaction you have with them. I can't recommend them highly enough."
Edward Rolandson
RO Group