Communication & Reporting
Communicating your impacts, targets and strategies.
Transparency is the sign of a mature business with good governance. The first port of call for most people who want to know if you're serious about sustainability is your website.
Authentic reporting with real stories gives your sustainability credentials weight. We help by writing the content based on your impacts, measures and targets; sometimes we just help evolve what's already been written.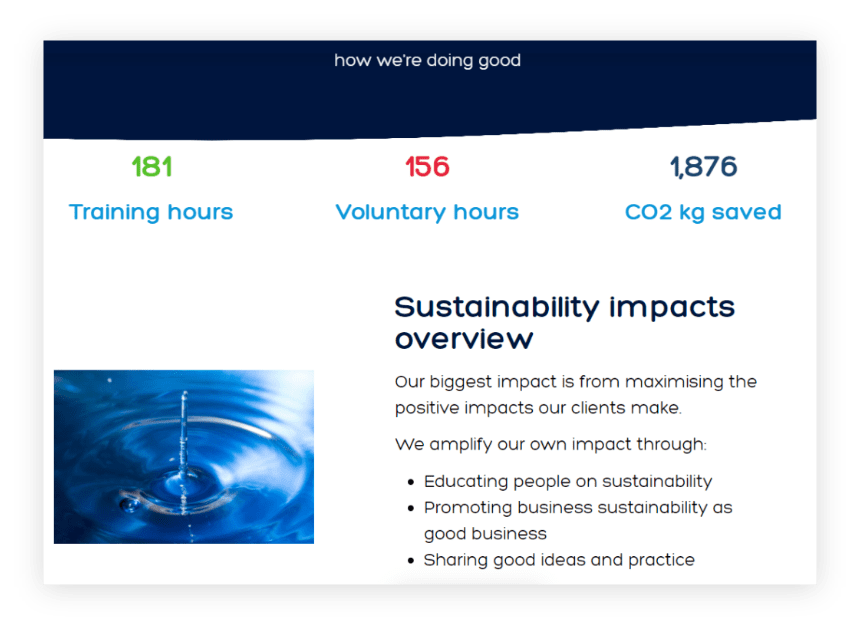 Some stakeholders have a very prescriptive approach to reporting, or work to a standard like GRI or SASB. Some customers ask us to do the hard yards by capturing or translating the evidence required, and adding the management commentary for their edit.
We are always happy to help and make things time efficient for managers and leaders who are busy developing their businesses.
We help businesses in their TCFD journey by providing a TCFD readiness assessment.
This starts  by conducting a gap analysis on current disclosures.  Then we support you to address the gaps and recommending changes and actions for better compliance to the TCFD framework.
Frequently the governance element leads to us providing assistance in communication to various governance meetings such as Audit Committees and Board Meetings.  The conclusion is supporting you to draft the TCFD disclosures for inclusion in your annual Report.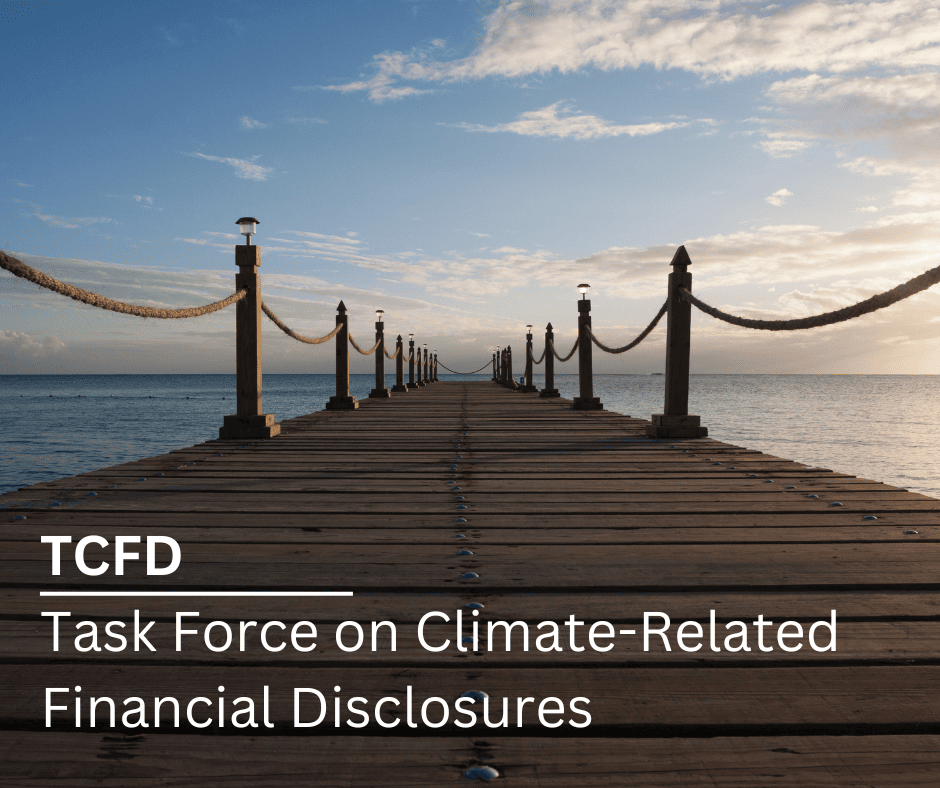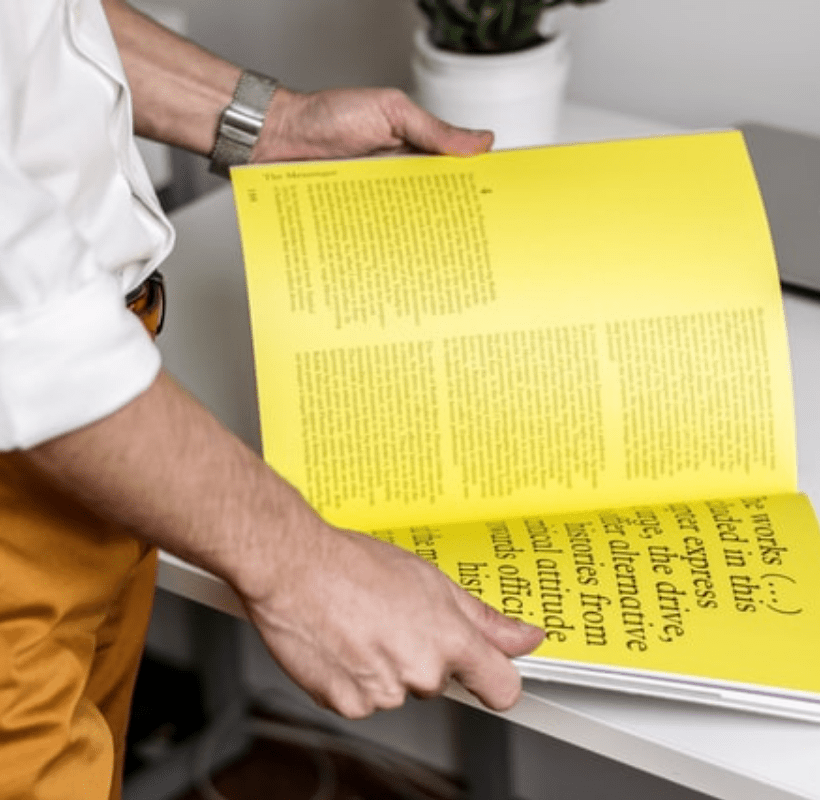 We never encourage print! However customers frequently want to encapsulate and share their ambitions, progress, successes and challenges on their sustainability journeys. With everyone from customers, to staff and investors.
Generating the bespoke content for electronic documents like this is right up our street.