We love sharing and educating on all aspects of sustainability. Just get in touch to find out more.
Our founders speak regularly about sustainability at events across the UK.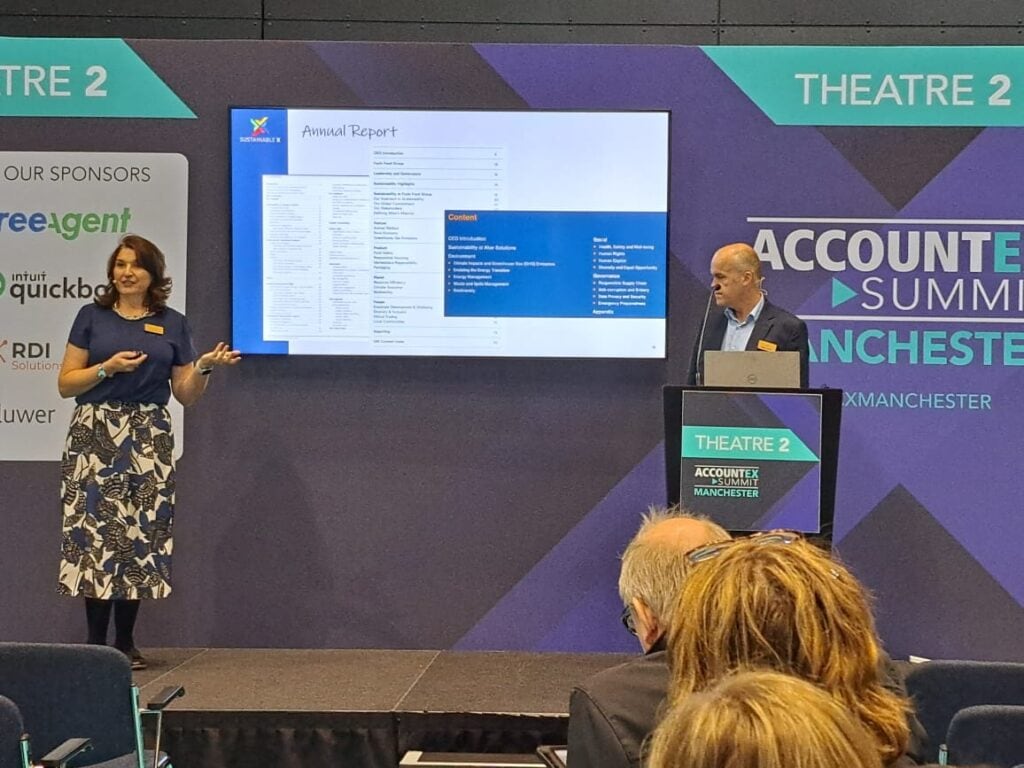 We have spoken at many events with specific themes or industry focus.
General sustainability topics covered include:
Sustainability Strategies – which one is right for you?
How to FastTrack your business sustainability.
Sustainability for Start-ups and young businesses.
What is Sustainable leadership?
Just get in touch if you'd like us to speak at your next event.